Our Story
Junuv Chemicals and Pharmaceutical began in 2015. After years in the chemical industry, then we realised that how to provide chemicals globally. Traditional chemicals provider services were simply too complicated, time consuming, and expensive to mange.
We created the Junuvcp.com, We wanted to offer a platform that would require no tour buying or in-person meeting. We keep it simple, so buyers can easily meet for their requirements. Best of all – it's free. You can get any chemicals and solutions here.
After seeing an increased need of chemicals, we developed one of the only fully-featured, free and commission-free online site, allowing business owners to buy or make a deal of their needs.
Today, we're proud to empower individuals and small business owners around the world. Everyone deserves a quality based product that we provide to our customers.
We strive to operate efficiently and effectively to enhance our eco-efficiency and eco-effectiveness for a minimal environmental footprint.
Annual health checkups are being done on a regular basis and providing adequate medical and financial assistance to COVID-19-infected employees, the contract workforce, and their family members.
With the vision to be the leader in safety, we are committed to developing and continually improving our safety systems and culture.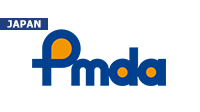 Exporting APIs to 62+ Countries
Exporting APIs to 62+ Countries We supply over 60 APIs to customers in more than 62 countries from our FDA/EU-approved locations.
Superior Quality
Quality has always been of paramount importance to our company- we follow B.P., U.S.P. or E.P.
Delivery
With years of experience, our team commits to deliver the product based on that time frame.
If you don't see what you need or have a question, no problem. Our sales team will be happy to help you!
Junuv Chemicals & Pharmaceuticals one of the leading exporter in the field of Active Pharmaceutical Ingredients, Pharmaceutical Chemicals, Pharmaceutical Raw Materials & Intermediates.